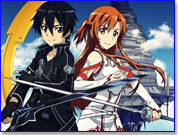 Matt shows off his more sensitive side as they talk about videogames and Matt's new girlfriend.
Interesting new games that have been coming out.
Smash Bros. Wii lacking a story mode.
PewDiePie becomes number one on YouTube.
Matt reflects upon his past and how he has changed over the last year.
Matt starts to date a girl he met at work and asks Chris what he needs to do to keep her.
Matt puts his foot in his mouth talking to women.
Pokemon X/Y news.
Dragon Age Inquisition news.
Sword Art Online talk.
Podcast: Play in new window | Download