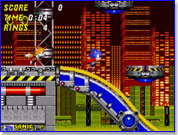 Chris and Matt get together to talk about the girl that accused Matt of beating off during their first date as well as E3 2014.
Matt accused of beating off in the bathroom during first date.
Console Wars – Book chronicling when Sega went head to head with Nintendo
Chris rants about the previous episode's Q&A.
Drakengard 3 first impressions.
E3 2014 Review.
Are gender roles being blurred?
Our life regrets.
Podcast: Play in new window | Download