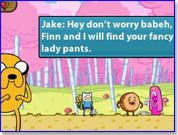 Matt pulls himself away from League of Legends long enough to have a very thoughtful podcast with Chris.
Discussion on the values of being an introvert vs. being an extrovert.
How being an introvert may not be so bad after all.
Matt's lack of self-control when ranging on the Internet.
How there's no answer to the economic crisis.
Adventure Time on 3DS discussion.
Mega Man x Street Fighter discussion.
Bizarre traditions still held in society.
Do aliens exist?
The story of Matt spraying himself with mace.
The story of Matt's boil in his ass.
The value of the videogame parental ratings.
Podcast: Play in new window | Download