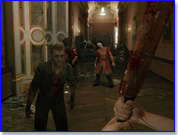 Matt and Chris come together to talk about shitty work places, Wii U games, and more!
Getting fired from the card store.
Matt talks about having goals.Matt gains an arch-enemy that attempts to screw him over repeatedly.
Wiiverse impressions.
Chris finishes New Super Mario Bros. U.
ZombiU on Wii U discussion.
Sonic & Sega All-Stars Racing Transformed on Wii U discussion.
Horrible customer service discussion.
Matt has no memory that he once helped host a dating panel at an anime convention.
The latest generation is being babied.
Should stories have time lapses?
The state of the PS Vita.
Matt rejoins the dating websites.
Podcast: Play in new window | Download